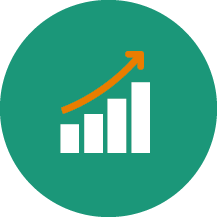 BPO
Strategic Sourcing & Procurement
Created for shared purchases. It provides your company with economies of scale and unit cost reduction, with expert, comprehensive and close support.
ADMINISTRATIVE SERVICES
90 thousand/year Purchase Orders and/or Contract.
36 thousand invoices Digitalization and Indexation of Documents.
Issuance of Purchase Request.
Administer General Secretarial Services
MANAGEMENT OF REGISTRATION
24 thousand/year Registration of Materials and Services.
86 thousand Registration of Active Suppliers.
MANAGEMENT OF MATERIAL PURCHASES
Management of Material Categories.
Delivery Follow-Up.
MANAGEMENT OF SERVICE PURCHASES
960 Monitored Contracts.
Travel Management.
68 thousand/year Transactions.
Management of Vehicle Fleets.
Management of Service Categories.
Management of Reprography.
DIFFERENTIALS
Methodology for Strategic Sourcing
Benefit of large volume purchases R$ 250 million/YEAR with savings of 11%.
Materials and services are supplied by companies specially selected by means of a competitive process.
Agreements with the main national and international airlines, hotel networks and car rentals.
Agreement with International Travel Agencies (TMC Global).
Standardization and Consolidation of Global Data.
Reliable Registration Database.