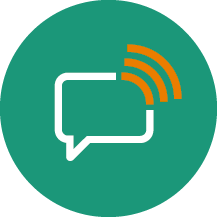 ITO
Telecom
We are a provider of communication services and solutions. With focus on innovative technologies and with vast experience in integration, we have aliances with the main suppliers of technology and we contribute to these partnerships our capacity in Technological Consultancy, Project Management and Professional and Managed Services, providing complete solutions focused on your business.
CLOUD TELECOMMUNICATION SOLUTIONS
2,300 VoIP extensions and trunks managed.
3,220 extensions and pins.
3,800 network points.
54 videoconference rooms.
70 WiFi points
250 VPN-User
158 links (WAN)
MOBILITY
2,500 mobile lines managed per month.
NETWORK SECURITY
MANAGED SUPPORT AND MAINTENANCE SERVICES
INTEGRATOR OF TELECOMMUNICATION SOLUTIONS
DIFFERENTIALS
Integrated Solution:
voice, video, Management & Control data.
Architecture of Collaboration Solution, promoting: approximation of users, increased productivity and efficiency with cost reduction.
Telecommunication Infrastructure that is easy to use and transparent to users.
Strategic partnerships with various market players.