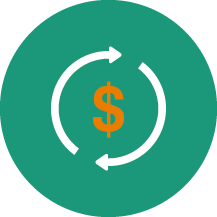 BPO
Accounting & Tax
Integrated state-of-the-art systems and auxiliary systems combined with our global experience in the support of accounting and tax operations to guarantee that your company has the best tax and accounting support

MANAGEMENT OF THE FOLLOWING AREAS:
CONTROLLERSHIP
CORPORATE AND MANAGERIAL ACCOUNTING
AUDIT AND TAX
COSTS
CORPORATE AND MANAGERIAL REPORTS
SUPPORT TO CORPORATE AND TAX PLANNING
DIFFERENTIALS
Global experience in support to the Accounting and Tax transactions of national and multinational, private and public companies.
Own and successful methodology for absorption of processes in medium and large enterprises.
Assurance of Compliance in Accounting And Tax Processes.
Mastery in the Use of State-of-the-art Integrated Systems and auxiliary Tax, Financial, Managerial and Corporate systems for Balance Consolidation.